Harry Potter Hedwig's Theme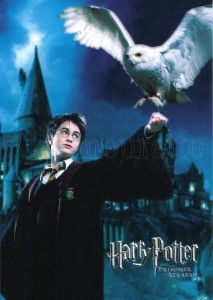 Harry Potter Hedwig's Theme Ukulele
Harry Potter Hedwig's Theme Ukulele – A great tune from film composer John Williams. Although this tune is probably very familiar – the melody has a few interesting twists and turns. I've written it in the key of G minor so as to avoid having to venture too far up the neck on the top string. The first six bars of the melody are contained in first five frets. Bar 7 is where the melody reaches it's highest point (8th fret first string) – ideally this note could be reached with the fourth finger. This phrase is repeated at bar 15 also. Playing the piece at a moderate pace should provide any great technical challenges. Listen to the audio track to get the correct rhythm.
The two string accompaniment on the second Ukulele part implies chords G minor – D major and Eb major 6th. These chords are not present in their full form so as to avoid clashes with the melody in the same register. The chord progression as written is best played with a fingerstyle approach. I suggest playing the single note of each group of three with the right hand thumb following with index and middle on the two notes together. Alternatively – you could use index for the first note and middle and ring fingers for the remainder. If fingerstyle is not possible – a light strum can be used on both strings throughout the bar. Try to give emphasis to the first beat of each group of three to enhance the rhythmic feel.
Harry Potter Hedwig's Theme Ukulele PDF
View/Download/Print
Harry Potter Hedwig's Theme PDF
To buy the complete Harry Potter Soundtrack album from Amazon click here.