Nothing Else Matters Intro (Metallica)
Nothing Else Matter Intro (Uke)
Nothing Else Matters Ukulele Tab Chords
(slightly slower that recorded version)

(nearly half speed)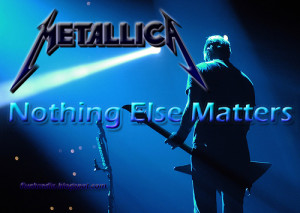 Nothing Else Matters Ukulele Tab Chords Intro – A fingerpicking arrangement of the intro to this Metallica classic. The first Em chord is an unusual voicing for the ukulele – in bar 6 the Em chord is of a more common shape. The second half of bar 6 requires a 'hammer-on pull-off' with the first and second fingers of the left hand. Bar 7 involves a 'pull-off' from fifth fret to third fret and then sliding down to second fret to sound the f sharp note. In bar 11 there is a succession of 'pull-offs' starting at fifth fret (try third of fourth finger) and then seventh fret (fourth finger). Listen to the audio tracks provided to get the correct rhythms. After bar 11 there are more straight forward arpeggios – play with a combination of thumb and fingers.
Nothing Else Matters Tab Chords Intro PDF
View/Download/Print
Nothing Else Matter Intro (Uke)
Download the original here.