Romanza/Spanish Romance – Trad (A minor)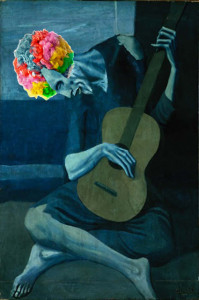 Romanza Ukulele Tab – Probably one of the most famous and well-loved pieces from the Classical Guitar repertoire – a Spanish traditional melody un-credited to any composer. I've based this arrangement on the tablature of the most popular guitar version – this has resulted in a key change from E minor to A minor but I've kept some of the fretboard shapes that guitarists may recognise.
To take advantage of the Ukulele's 're-entrant' tuning occasional the melody will jump from the 1st string to the 4th string (as in bars 9 and 10). This has been done to help the player sustain notes (by being able to keep them on longer) or to simplify a difficult chord position.
Due to Part B of the tune changing key to A major (Part A – A minor) we have an A major chord at fret 12 in bar 31.  This chord should be possible using first finger to 'bar' the first two strings and the second to fret at the 13th.
I have avoided using the original (guitar) right hand finger pattern of a 'bass' note on a 'lower' string' at the start of each bar. As the uke only has a 'higher' string available this does not add any significant harmony. In some places I have take a descending bass line from the Guitar music and put it up a couple of octaves to feature it in the ukulele version.
There are couple of right hand finger patterns available – middle then index then thumb is perhaps easiest if you are unfamiliar with finger-picking. My preferred option is ring finger – middle – index. This gives the option of bringing the thumb into play when the pattern is over four strings (Bar 19).
Romanza Ukulele Tab PDF
View/Download/Print
Music Notation and Tab
Romanza (A minor)
Tab Only
Romanza (A minor) tab only