Hey Brother (Avicii)
Full Version 80bpm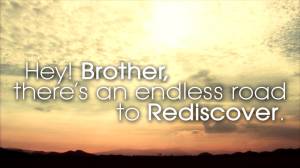 Hey Brother Ukulele Chords Tab – A very playable tune from Swedish DJ/Producer Avicii released from his 2013 album 'True'. Originally in the key Gm – I've transposed this arrangement into Am to make the chords and melody more manageable. It is arranged for two Ukuleles and should not provide too many challenges for someone who has been playing the Uke for a little while. There a couple melody runs that reach up to the 7th fret on the first string. This is usually precede by notes on the 3rd and 5th frets. Using left hand fingers 1st 2nd and 3rd or 4th is probably the most comfortable.
Hey Brother Ukulele Chords Tab PDF
View/Download/Print
To read more about 'Hey Brother' by Avicii click here.