Clocks Intro (Coldplay)
Intro 100bpm
Clocks Intro 70bpm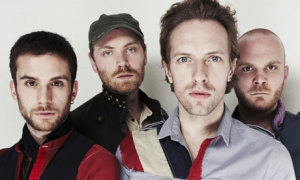 Clocks Coldplay Ukulele Chords Tab – The third single from Coldplay's 2002 Album 'A Rush of Blood to the Head', 'Clocks' starts with a repeating riff on the piano arranged here for the ukulele. The pattern can be picked using Thumb, Index and Middle finger or Ring, Middle and Index fingers of the right hand. The D and Am chords are played at 5th and 3rd frets respectively and the new shapes may take getting use to.
Clocks Coldplay Ukulele Chords Tab PDF
View/Download/Print
To read more about Coldplay click here.